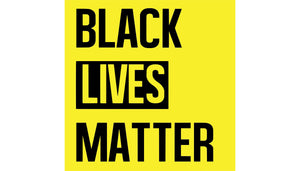 We are Donating 2% of June Sales
We have been incredibly saddened and hurt by the deaths of George Floyd, Breonna Taylor, Manuel Ellis, and so many others. These events have brought to light once again the sad reality of racism in this country. We fully support #BlackLivesMatter and the protests across this nation and the world.
We've also been saddened by the experiences of Christian Cooper and so many other people of color who have experienced racial profiling and harassment while trying to enjoy the experiences of the outdoors that so many of us take for granted. Astronomy falls into this same category today of predominantly white and predominantly male.
Diversity benefits us all in every aspect of life. We would love to see many more people, from all backgrounds, experiencing the night sky and the awe and wonder it brings. As we say in our mission statement:
Meaningful Connections - We believe that when someone gets a glimpse of the cosmic perspective, they become more empathic. That empathy helps build a stronger and more inclusive community, both locally and globally. (Astronauts call this the Overview Effect.) We believe in connecting people, through events, classes, local organizations, and educational outreach.
With all of this in mind, and the support of you and our whole astro community, we will be donating 1% of June sales to the NAACP, and an additional 1% of our June sales to the National Society of Black Physicists scholarship program for minority students majoring in physics.
We see you. We hear you. You are always welcome here. ❤️ 
Learn More about the Issues
I personally recognize this is a challenging topic. I want to encourage everyone to share empathy, and make an effort towards understanding and mutual respect. Racism is deeply engrained in our culture in this country. Writing this as a white male, who grew up in predominantly white neighborhoods, and has participated in predominantly white professions and hobbies, it takes an effort to understand and relate. I also understand that I don't fully understand, and never will, what it is to be a minority. This is emotionally and personally challenging, but it's worth the effort to grow, learn, and come together.
Some further reading:
Finally, don't forget to love each other. ❤️ 
Donation Update
Thank You!
Through 2% of our June sales and 100% of donations, we have been able to contribute a total of $2,276 to these two organizations ($1,136 each to the NAACP and National Society of Black Physicists).  
#BlackLivesMatter #BlackInAstro
---